Losing his family to mindless mob attack remains a puzzle to Ahmad Jibrin, the husband of a pregnant woman murdered in a cold-blood manner alongside her four children by suspected militants of the Indigenous People of Biafra (IPOB) In Anambra State, on Sunday, May 22.
Jibrin's family could have welcomed a newborn — perhaps in a matter of weeks — but the unfortunate event quashed the anticipation. His wife, Harira Jibrin, 32, was nine months pregnant when she was waylaid. Not only that, but the four children killed in the attack also died in their prime.
Jibrin, a native of Adamawa State, identified his deceased children as Fatima, 9, A'isha, 7, Khadiza, 5, and Zaituna, 2. There were other 10 northerners also killed in the attack.
READ: Female Student Burnt To Death For Blaspheming Prophet Muhammad On WhatsApp 
The family were waylaid at Isulo, Orumba North local government area of the state, after returning from his sister's house for a visit, he said.
"I lost everything in this world," Jibrin cried. "My wife and four children have all gone just like that, this is the worst thing I have ever experienced. I almost went mad."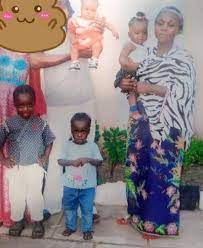 On that fateful day, "I went to my working place and as I returned home my brother informed me about what happened but I could not visit the scene. It was at the hospital I went to see them," Jibrin added.
Paying Huge For The Dead
Despite the fact that he had lost his family in an unfortunate manner, Jibrin had to pay N200,000 before he could transport the bodies to Adamawa.
"I was charged N170,000 for transportation to Adamawa after paying N30,000 at the mortuary," Jibrin said. "Her (Harira) parents were so disturbed, I want them buried in her parents' town."
Two days after killing his wife and four children, Jibrin is yet to be consoled either by the state government or the police authority.
A coalition of Northern Groups Reacts
Meanwhile, the Coalition of Northern Groups (CNG) has warned against the alleged unfair treatment of northerners in various parts of the South-East region, stating "it will no longer turn a blind eye to every provocation and unwarranted violation."
In a statement by its spokesperson, Abdulazeez Sulaiman, the group alleged that northerners in the region become victims of IPOB attacks, stressing that it can no longer tolerate sacrificing the innocent souls of northerners in the name of one seceding from Nigeria.
The statement reads: "These killings followed other coordinated attacks on northern traders and haulage trucks, killing some people and destroying properties worth millions including trucks.
READ: Anambra: Gunmen Attack DSS, FRSC In Nnewi
"The recent attacks have pushed matters to a point whereby silence has become complicit and inaction is no longer an option, making it impossible for us to remain indifferent or silent in the face of such extreme provocations.
"As the representatives of various interest groups from northern Nigeria, the CNG today declares enough is enough. The North will no longer remain passive under such deliberate and sustained attacks on its people and interests and will henceforth be forced to react to every provocation and unwarranted violation."
Police in the state confirmed the killings, stating that investigation is still ongoing. The command's spokesperson, Ikenganyia Anthony, stated this to newsmen in Awka.
Killings In The South-East
On Sunday, a member representing Aguata II constituency in the Anambra State House of Assembly, Okechukwu Okoye, kidnapped on 15 May 2022, was beheaded by unknown gunmen.
Security in the South-East has deteriorated in recent times with attacks by suspected members of IPOB reported almost on a daily basis across the region, and mostly the attacks target security agencies, government officials and facilities.
READ: #AnambraDecides: Soludo Ahead Of Ozigbo With Over 50,000 Votes — After 20 LGAs
Charles Soludo, the Anambra State governor, during his inauguration in March 2022, called for dialogue with the IPOB group and other gunmen exacerbating insecurity in the region.
On 13 May, he visited the IPOB leader Nnamdi Kanu, in confinement at the facility of Nigeria's secret police. Soludo noted that the visit to Kanu was part of his 'wider consultations' with critical stakeholders to ensure lasting peace and security in the region.