The pathetic situation of Bimbiyo Fulani Maternity in Gi'ade Local Government Area of Bauchi State is forcing locals to seek medical attention in far away Gi'ade General Hospital, especially pregnant women who are being ridden to the hospital on wheelcarts and motorcycles.
This is, however, costly to over 5,000 residents of Bambiyo Barebari and Bambiyo Fulani communities in the LGA. According to findings, the situation had claimed many newborns and their mothers.
READ: EXCLUSIVE: Inside Bauchi Rotten PHC Where Staff Treat over 8,000 Locals on 3 Beds
"Whenever our women enter labour, we carry them on motorcycles or wheel carts driven by ox to General Hospital Gi'ade," said a traditional ruler in Bambiyo Barebari, Bulama Adamu Garba. "We have no road to take them by cars, our road is waterlogged as you see on your way coming. We lost many unborn babies as a result of difficulties in conveying them to Gi'ade. Our situation is pathetic."
THE FACILITY
The staff in the facility, WikkiTimes learnt, treat patients on the bare floors amid the lack of some prerequisites needed to enhance their job.
Further findings revealed that the centre was established in 2020 as a Community and Social Development Project at a cost of N9,475,600. Contrary to what was written on the project's signpost, WikkiTimes found out that there is no single bed including other equipment in the facility.
The traditional ruler, Garba, stated: "The facility has only three male staff and one midwife, with a cleaner, but one painful thing is that there is no any bed for admitting patient or drugs to administer to the patients let alone of child delivery."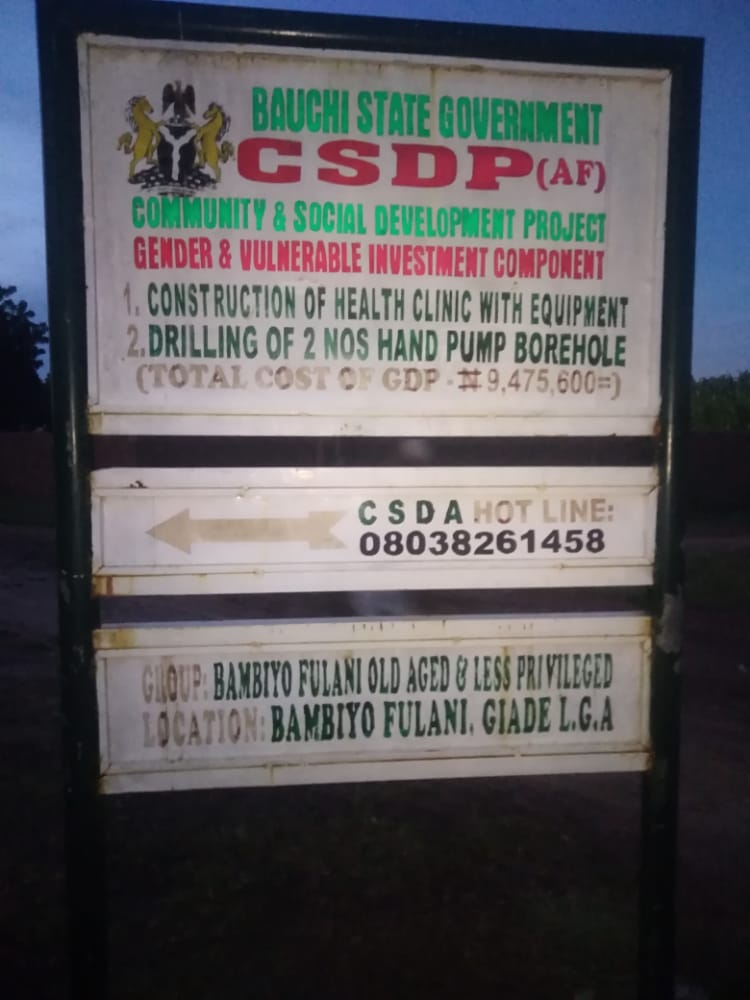 When WikkiTimes visited the facility, our reporter spotted the health worker where he was treating a patient at the entrance of the facility. In addition, the centre's laboratory, labour room and dispensary were empty during our visit to the facility.
Malam Sabo Manu, the village head of Bambiyo Fulani who doubles as one of the staff in the facility, said the centre was established with no medical equipment and drugs to administer to patients, "and this hampers the operations of the facility."
"Even though there is no medical equipment, we attend to patients. We used our money to buy drugs from Gi'ade and charge patients to pay us back. We have no alternative but to do so because it was not provided in the facility.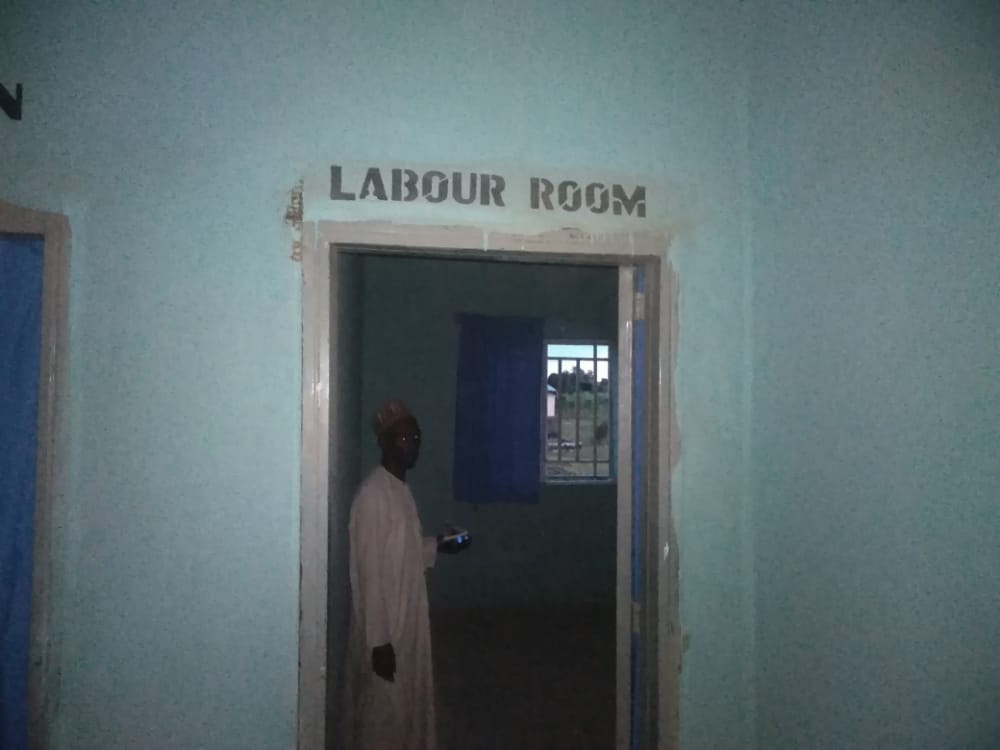 "We have complained about the situation, whenever inspectors came we used to tell them the situation of the facility but nothing was done for two years now. The people that are given the contract to shortchanged us, they did not provide any equipment nor drugs," said Manu.
When contacted, Dr Rilwanu Mohammed, the Executive Chairman, Bauchi State Primary Healthcare Development Agency, was not available for comment. He did not respond to several calls placed through his line. As of press time, he had not responded to an enquiry sent to him.