Residents of Fakai village in Shinkafi Local Government Area of Zamfara State, said they have paid a condolence visit to Bello Turji, a bandits warlord whose lieutenants were neutralised by the Nigerian Air Force jets on Saturday.
According to a tweet by Idris4Peace, a source familiar with the terrain, the residents of the village where Turji also resides with his people, sympathised with him to avoid vengeance.
"We met him this morning to sympathize with him, if not he will revenge on us," the source quoted one of the locals.
WRECKAGE OF TURJI'S HOUSE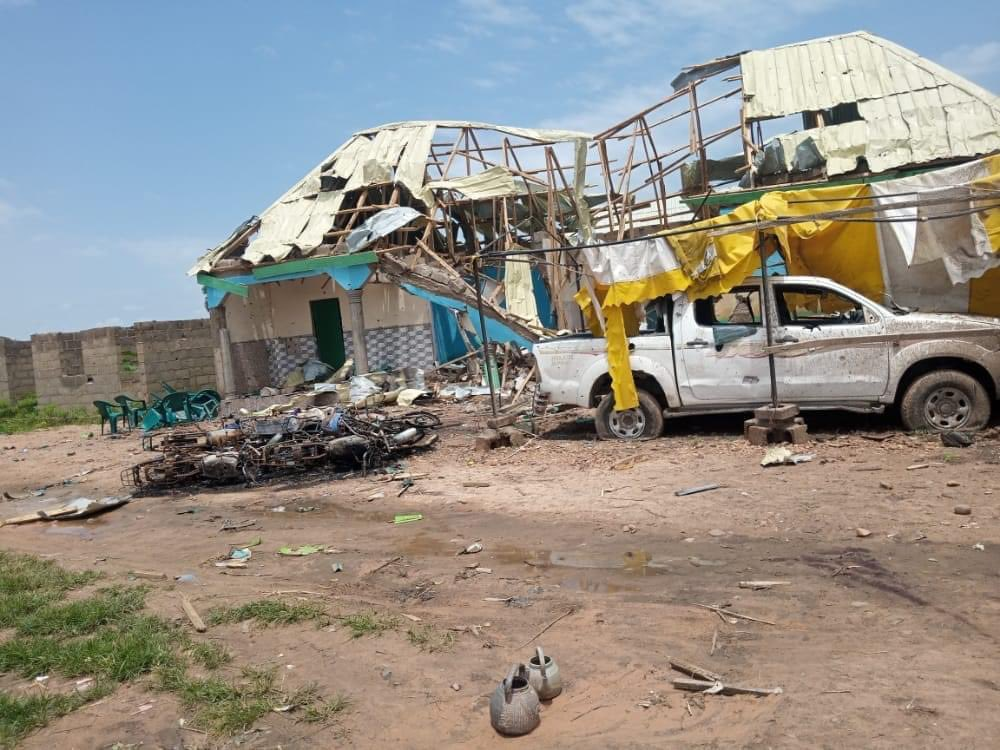 Reportedly, the attack on Turji's camp was aided by his strong rivals in Maniya community. The incident claimed "eight fighters in Turji's house and four women in another camp behind his farmland," according to Idris4Peace. Prior to this, there was a naming ceremony ongoing in Turji's house. Pictures of the debris were shared by Idris4Peace on Twitter.
WikkiTimes gathered that Turji and one of his allies would have been trapped in the attack, had they not gone for Zuhr prayer around 4 pm on Saturday.
READ: ANALYSIS: What About Zamfara Govt's Peace Deal With Celebrated Bandit Kingpin, Bello Turji?
This is not the first time Turji would cheat death. In December 2021, a similar assault was launched on his camp, wounding scores and killing at least one, according to Daily Trust.
Recently, the Zamfara State Government formed an alliance with Turji to help fight "unrepented" bandits in the bush. A few days later, the government said it was training some local guards to fight the same bandits. Although WikkiTimes understands that the government is overwhelmed by the spate of banditry in the state. Hence, it keeps trying out several approaches.
FLANKING POLICE UNIFORM? A FACT-CHECK
Following the attack, Turji's pictures where he flanked police uniform with two of his boys were circulated online. However, WikkiTimes subjected them to fact-check and they appeared to be newly taken pictures as there were no existing records about them.
Using various fact-checking tools, WikkiTimes could not trace any of those pictures online. Hence, they seem original.
In addition, the pictures of the debris spotted online showed that the bandit warlord painted his home to have a semblance of a police barrack.