Whithney Ikwunemelu, an Abuja-based customer of Kuda Bank has detailed how N250,000 was wired from her account to a betting wallet.
Ikwunemelu who works with Electronic Transcript Exchange, told WikkiTimes the money was moved on February 1, when many customers of the bank were complaining about glitches experienced in the course of transactions.
Kuda Bank Completely Refunds Student's N15,000 After WikkiTimes' Stories
"Kuda Bank had a glitch on their downtime cloud service on February 1," she said. "And after that my 250,000 got missing. No debit alert or signs to show that I was the one who initiated the transaction but I wasn't the one."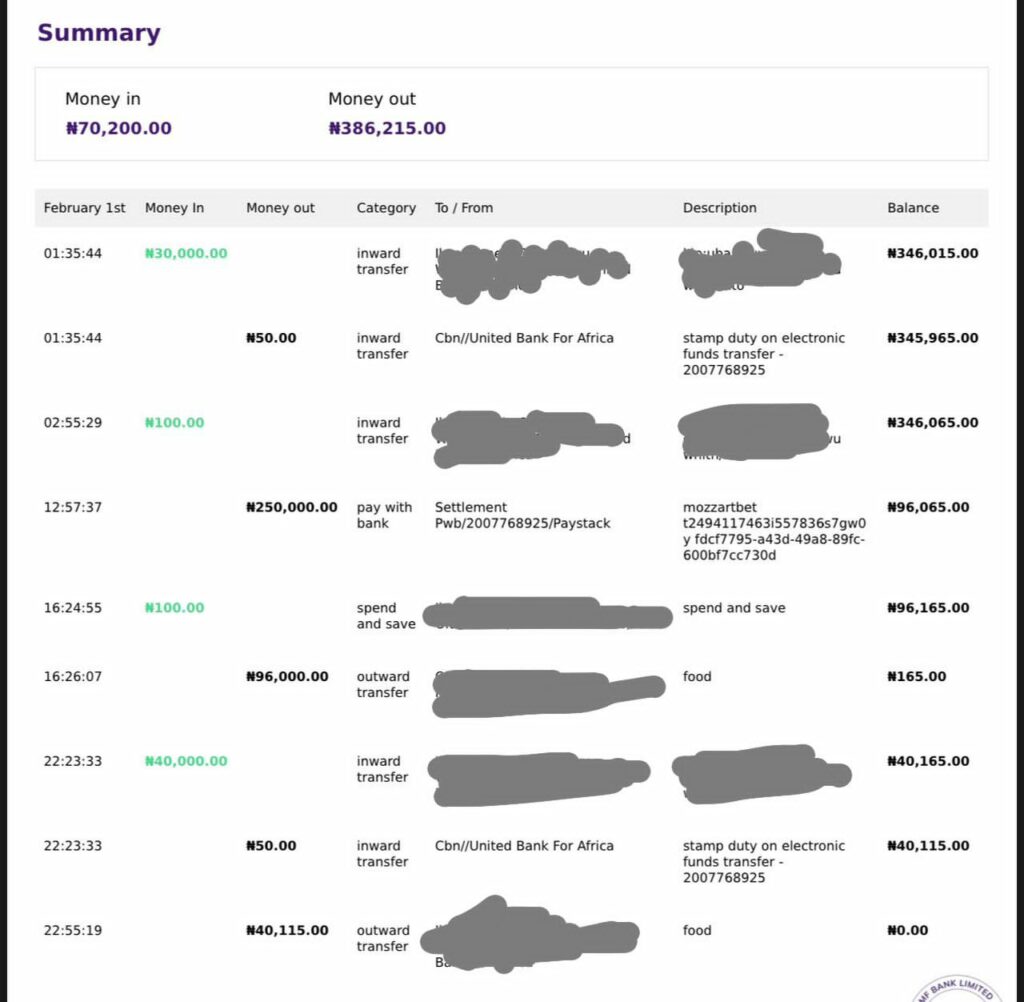 When she contacted Kuda, the bank revealed that her money was moved into a betting wallet, Mozzartbet, belonging to one Afusat Kamarudeen. The money was wired using Paystack, According to a mail Kuda sent to Ikwunemelu.
Subsequently, the bank had been responding to her emails with automated messages.
According to Ikwunemelu, the bank also lock her account, preventing her from further transaction.
But she had already withdrawn the remaining N136,000 to avoid further plundering. Hitherto, she was having a sum of N386,215.
Ikwunemelu believes an insider was involved in the fraud.
"I feel pained and regret ever banking with kuda bank," she grieved. "I feel maybe it's one of their workers or something because there's no positive response from them."
Kuda Bank Protects 'Insider' Who Wired N500,000 from Customer's Account
"Kuda Bank has nothing to offer not even assurance of telling the customer that he or she will get their money back," she added.
WikkiTimes sent a mail to Kuda Bank but it had not been responded to at press time. A complaint was sent to Federal Competition and Consumer Protection Commission (FCCPC), but it had also not been responded to.