The 2001 Jos crisis brewed out of religious intolerance, but not the lingering resource-based farmers-herders conflict in Mangu Local Government Area of Plateau State, where peaceful neighbours are now enemies. For WikkiTimes, Yakubu Mohammed journeyed to the conflict-ravaged area and refugee towns, where the survivors and victims of the conflict live in despair, distrust and suspicion.
---
Summary of major findings:
The conflict is rooted in resource-based disputes, particularly over land and water resources, rather than religious differences.
It's also about land ownership with indigenous people and outsiders both making conflicting claims over valuable agricultural land.
It triggered escalating violence and reprisal attacks between the Mwaghavul farmers and Fulani herders; which deepened distrust and hostility between communities.
The conflict has forced many residents to flee their homes, leaving them living in refugee towns marked by uncertainty, suspicion, and desperation
Survivors suspect that external forces or mercenaries may be exploiting the conflict to displace indigenous communities and seize land for grazing, making resolution even more challenging.
---
It all began on April 14 between Mahmud Adamu, a young Fulani herder from Wolbi village and a Mwaghavul farmer, Aaron Gimba, from neighbouring Murish village. The latter lost his life, while the former's kinsman, Haruna, escorted his soul. Since then, reprisal attacks have continued unabated.
Aaron, wielding a hoe, was trying to evict Adamu, who had trespassed onto his farm. In defence, the herder struck him with his herding stick, and Aaron fell down, locals told WikkiTimes.
"Mahmud had gone to graze with his cattle near Aaron's farm," Muhammad Buhari, one of the locals, narrated. "Aaron tried to hit Mahmud with his hoe, but Mahmud dodged it and hit him with his herding stick."
"So Aaron fell on the ground while Mahmud ran back home to inform his family of the incident," he continued, adding the herder's family and some elders of both communities "were trying to resolve the matter when some angry youth of Mwaghavul launched a reprisal attack and killed Mahmud's uncle."
But Aaron's son, Raphael, gave a different account of the incident. He claimed the young herder was sent to kill his father on his farm.
According to him, the deceased have had an issue with one Shuaibu Galadima over farmland.
"My father had harvested Irish potatoes he planted on his farmland when Shuaibu came to plant maize on it," Rapheal told WikkiTimes. "So my father reported him to the Royal Highness [the village head of Murish], and the day that they fixed to settle the case, they came and killed my father in the morning."
Further investigation revealed that both tribes have been struggling over the ownership of land around the deceased's farmland.
Certain phrases: 'indigenous people' and 'strangers' repeatedly used by survivors of the conflicts who spoke to WikkiTimes further provide an insight into the root causes of the lingering crisis.
"The issue of land ownership has been debated over time," one of the relatives of the deceased farmer explained in confidence. "Our people are claiming ownership of the land that covers Aaron's farm, and the Fulanis are also claiming the same thing. So the matter was unresolved until the recent incident between Shuaibu and the deceased."
The relative, who pleaded anonymity for fear of being targeted, further narrated the genesis of the ongoing crisis.
"The boy [Mahmud] went to graze at Aaron's potato farm. So, Aaron asked him why he came to graze at his farm, and the boy responded that the cattle could feed on the land since the potatoes had been harvested. The argument later turned violent between the duo."
WikkiTimes gathered that the warring locals had lived peacefully until the recent faceoff that disunited and displaced them. A few of them, stripped of their houses, now live amid suspicion and distrust in Mangu town, some border communities in Bauchi State, as well as Mangu Halle, a town near Barkin Ladi, another conflict-prone local council.
A WIDOW'S BURDEN
Mary Aaron, including some of her children, now take refuge in a church where WikkiTimes visited them on August 12.
The 53-year-old mother of eight not only lost her husband, she narrowly escaped with her children, including stepchildren, a day after she was widowed.
"They razed our house, pillaged our livestock and foodstuffs," Mary wailed as she narrated her order.
Recalling how her family lived peacefully with the Fulanis, Mary said she hopes the warring parties embrace peace.
How JED Abdicates Electric Asset Repair Role and Cost To Customers in Bauchi Communities
"We are in a dilemma. God willing, we will still come together to live peacefully with the Fulanis so we can return to our communities for farming," said Mary.
At the church where she currently takes refuge, Mary said her most significant burden is providing food for her children. When her children have nothing to eat, she consoles them and makes them drink water before going to bed.
Mary urged the government to support her family "at least with what to eat".
FROM MARKET TO HOSPITAL — HOW COUPLE ESCAPED DEATH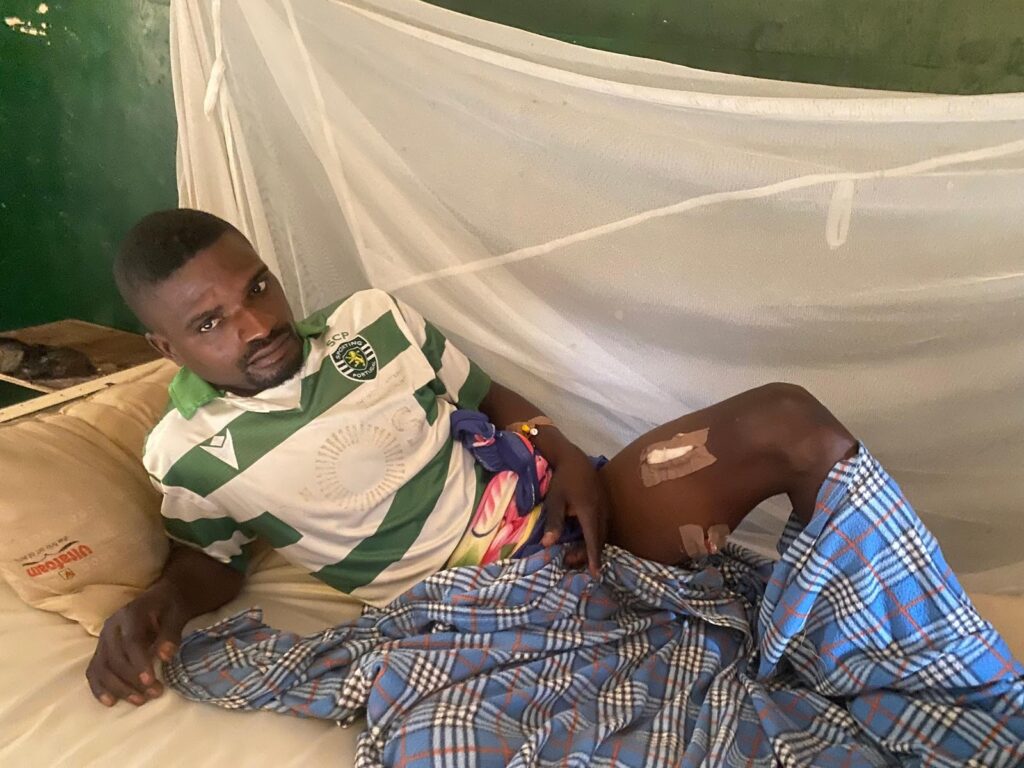 Linda Bamlel Kusa, 30, was returning from the Mangu market with her husband, Bamlel Kusa, alongside two other women, when gun-wielding men waylaid them on August 11, near their village, Kinat.
A huddle of sympathisers gathered outside when WikkiTimes visited the couple in a hospital at Mangu Halle. Linda, whose head was macheted and shot at the buttocks, narrated how she escaped death with blood all over her face.
"As we are coming from the market around 7:40 in the evening, we reach near our village, and then we hear gunshots," Linda recalled in Pidgin. "We saw people waiting on the road. They started shooting us."
The mother of three and her husband managed to escape the scene with matchet and gunshot wounds, but the two other women were not so lucky.
Linda and her husband rolled into a maize farm, but the assailants went after them. "They shoot at my bum and use a cutlass to break my head. I said I'm sorry, then I saw his attention was not with me again, then I scrolled inside the maize farm and started running," Linda said, raising her bandaged head slightly.
A CLIMATE-INDUCED CRISIS
The pastoralists' conflicts, loosely referred to as the 'farmers-herders crisis' are often blamed on land for grazing and the scarcity of resources—land and water. This is stimulated by increasing urbanisation and the unfavourable effects of climate change, experts say, arguing that a lack of political will to end the scourge has not helped the situation.
Data obtained from the Nextier Violent Conflict Database revealed that 451 Nigerians lost their lives in 86 pastoralists conflicts across the country in 2021. North Central recorded the highest number of deaths and incidents.
Benue State topped the list with 20 incidents, followed by Plateau with 14 and Nasarawa with 9. Kwara had the fewest incidents in the region, as Niger and Kogi states were not on the database.
While Benue recorded 160 deaths, 78 locals lost their lives in Plateau and 39 in Nasarawa within the period under review.
The crisis reached its peak in Plateau State, with 36 deaths in Jos North and 30 in Bassa local councils.
The scourge drastically decreased the following year. According to the database, there were 181 deaths recorded from 38 farmers-herders conflicts between January and June 2022.
North Central still maintained the tempo with 77 deaths in 14 incidents. But Plateau State took the lead this time around, displacing Benue from its first position. It recorded 58 deaths from seven incidents within the period under review.
While Bassa LGA recorded 48 deaths, Jos North recorded four, and Shendam recorded three.
There are claims that the most common enabler of the farmer-herder crisis is crop damage by livestock. However, other significant factors that trigger farmer-herder conflicts may include depleting farming space, climate change, loss of grazing reserves, and cattle rustling, as an analysis by Nextier explains, adding that "the population increase and struggle for scarce resources is another enabler of this conflict".
WikkiTimes understands this is the case in conflict-ravaged Mangu. The locals said they had lived together for decades and adopted a strained traditional approach to settle their differences. Sadly, those traditional structures at the grassroots have been razed, and the monarchs are displaced and squatting with their subjects at various displaced persons camps.
Isuwa Fankat, the village head of Murish, still has hope of returning home with his subjects.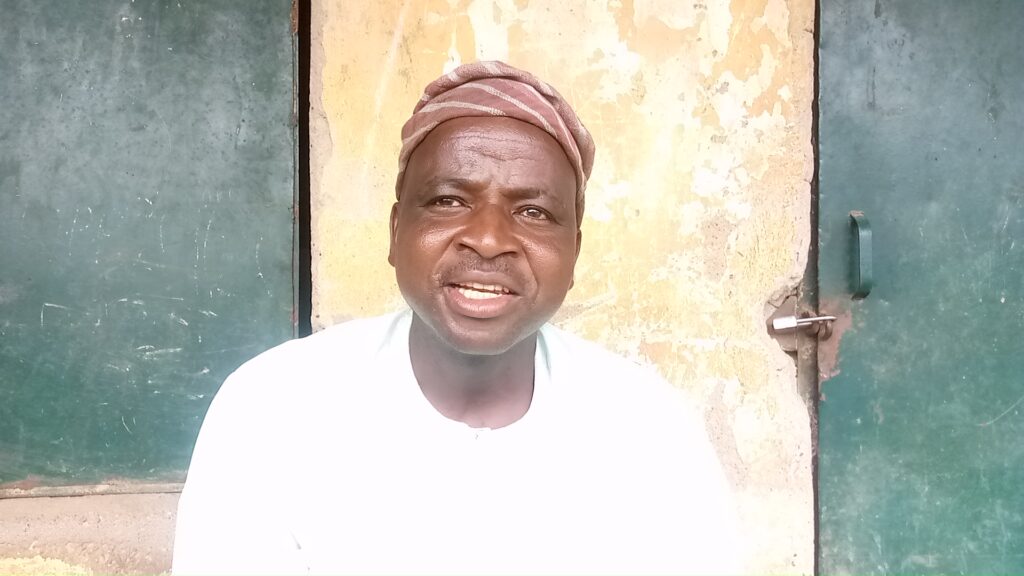 He urged the government to expedite its intervention to restore peace in the local council.
His counterpart, a Mwaghavul leader in Kombum, Datet Mud Audu Gambo, who spoke to WikkiTimes over the phone, feared the crisis could consume the entire local government if not tamed on time.
The population of Mangu is incredibly increasing. This, according to Nextier's analysis, also contributes to worsening farmers-herders conflicts in the country. As of 2006, Mangu's population was 300,520, but the 2022 projection estimated it at 442,100.
United Nations pegged Nigeria's population at around 33 million in 1950, but it increased to over 192 million in 2018. The report predicted that Nigeria's population would reach 364 million in 2030 and 480 million by 2050, Nextier states further, noting: "The population growth has put a strain on the land and water resources needed by the conflict actors."
EVICTION, LAND GRABBING, EXTERNAL INFLUENCE: MANY SIDES OF THE CONFLICT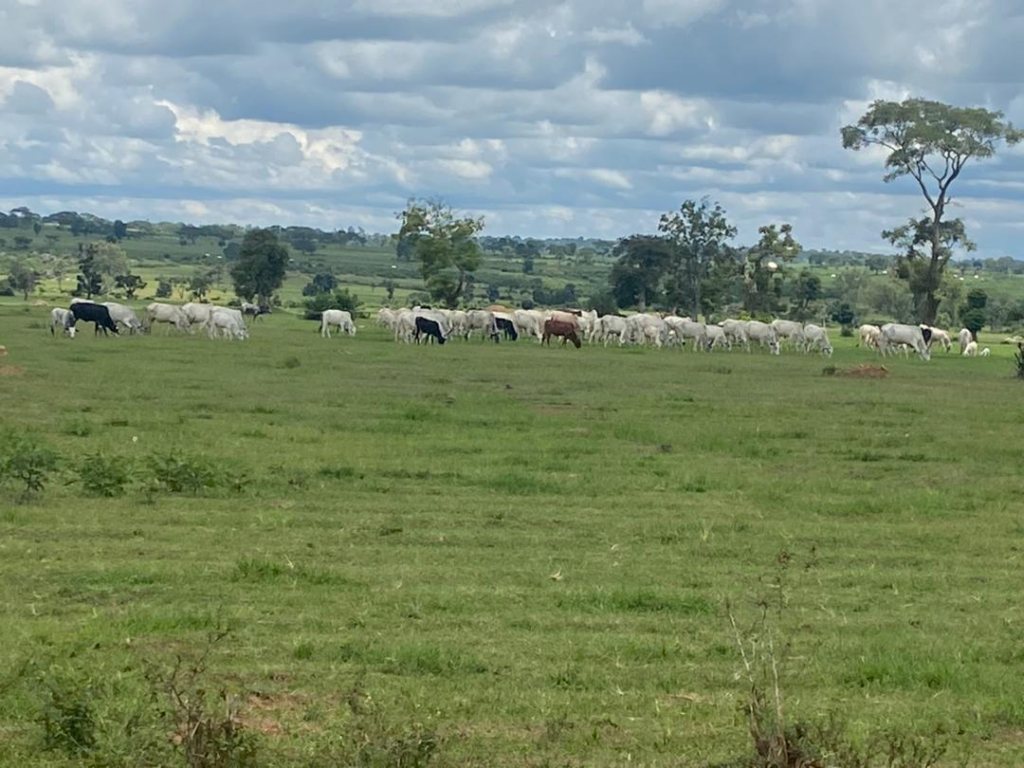 WikkiTimes spoke to 14 survivors of the attack, and none could confidently identify the assailants.
They believe there are external forces [mercenaries] taking advantage of the conflict to forcefully evict "indigenous" Mwaghavuls and grab the land for grazing.
In Eight-Months, Human Rights Commission Receives 7,466 Violation Complaints in Bauchi
National Leader of the Mwaghavul Development Association (MDA), Joseph Gwankat, is one of many aborigines who share this perception. He said many villages where the attackers evicted locals are now "being used for grazing".
"We have lived with them; we're intermarried. We have had a good relationship with the Fulanis. We keep our cattle with them because they are rearers, and that is why, when the incident happened, I was in a state of dismay. That is why I said most of the attackers are not the Fulanis we know.
"We've had a series of meetings with them and expressed that position to them because the Fulanis I know can not wake up one day and attack us. So this thing comes from outside because they want our land," Gwanket told WikkiTimes on the phone.
The presence of herders and their cattle in some ravaged communities along the Gindiri-Mangu road, paints a picture of what Gwankat said.
WikkiTimes visited the deserted Mwaghavul-dominated area, where houses, including a school, and farmlands were razed and destroyed. A herd of cattle now feeds on the remnants of the farmland while the entire community stands in a lull.
Gwankat did not rule out the allegation of counter-attacks by the Fulanis. He argued that most of the counter-attacks are carried out in anger.
"As a matter of truth, in a situation like this, you defend yourself. And in the course of defending yourself, you inflict them too," Gwankat said. "If somebody comes to attack you and you have the opportunity to defend yourself and you don't, it is as good as if you commit suicide."
Muhammad Musa, the secretary general of the Miyetti Allah Cattle Breeders' Association of Nigeria (MACBAN), Mangu Branch also claimed that the Mwaghavuls invited mercenaries to aid "ethnic cleansing" invasions.
Jimwan Dazong, a retired police commissioner from conflict-torn Mangu, shares a similar opinion with Gwakat.
The former police boss, who spoke during Channels TV's Sunrise Daily program on July 24, said the lingering clashes have an element of the economy, because "you will find out that in the places where these people are displaced, the attackers occupied the places and grabbed the land."
The retired officer decried how things fell apart among the neighbouring communities which developed mistrust among the locals.
"I am in my 60s now, we were living side by side with Fulanis. We married each other. We collaborate during celebrations. But things are no longer the same. In the 2001 Plateau crisis, there had been no crisis in Mangu, but this time, our area was the worst hit. Houses were destroyed, this is the rainy season. They destroyed farmlands. Cows are the livelihood of Fulani man and farm is the livelihood of the Mwagavuls. So if you destroyed his farmland you don't need his survival," he stated.
THROUGH THE EYES OF SURVIVORS
Locals told WikkiTimes the conflict has displaced scores from their rural communities as it spreads wider on a daily basis.
Gwankat, told WikkiTimes that over 60 villages had been deserted, adding 240 people have been buried. According to him, scores of others are still missing.
Gwakat said in some villages, Mwaghavuls were killed and thrown inside wells. According to him, those villages could not be accessed to evacuate the bodies for befitting burials.
"We couldn't get access to places like Shangal, Kogul, Washina, and Kantoma among other places. Some of them were killed and thrown into wells.
In a violent attack and counterattack that lasted for two days, herders in Didim and other villages in Jannaret District said they lost everything to "Mmwagavul militias".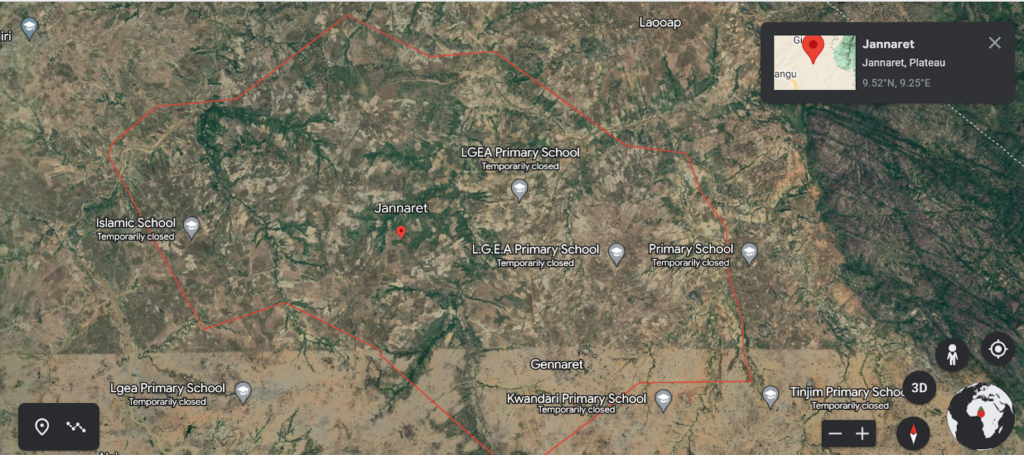 The farmers in Kogul community of Panyam District also blamed Fulani militias for raiding their homes.
In the wee hours of July 6, another raid on Kogul community, killing five locals and setting several houses ablaze. The attack was avenged the following morning when Mwaghavul militias stormed Jannaret and "spared no one".
One of the victims of the attack, Abdullah Mohammed, a 75-year-old herder in Didim, said he never knew he would be homeless and stripped of his belongings, including some of his relatives.
"It was early in the morning before we woke up, and we began to hear sporadic gunshots," the septuagenarian recalled.
He added that the assailants killed five people across Didim, Kumbuli, Shagal and Dan Hausa villages. "Among them is my brother Malam Seni," Didimi mumbled, adding no one was spared. "They attacked women, elderly people, children and animals. They also destroyed farmlands and set our houses ablaze."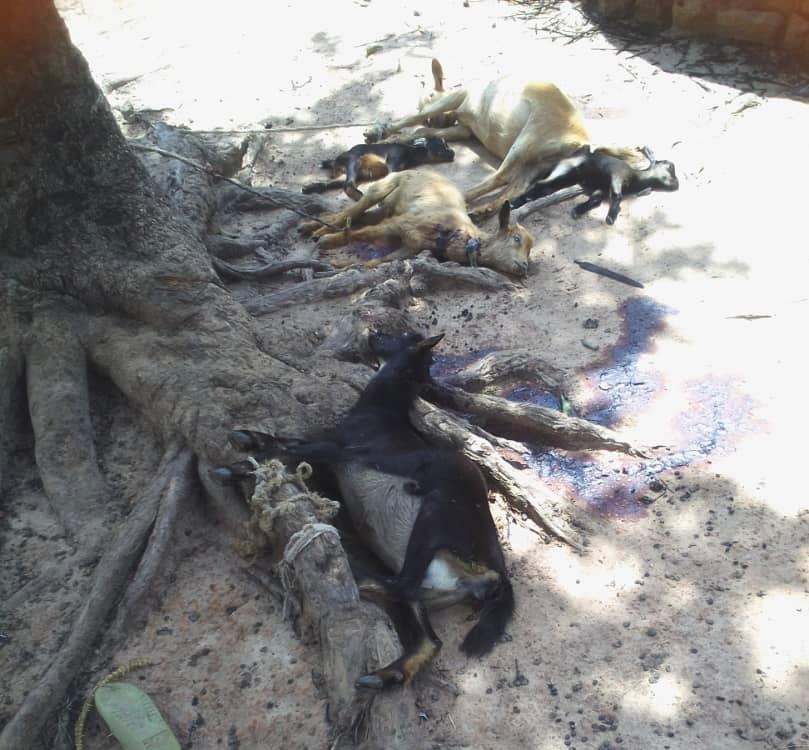 Abdullahi and scores of other displaced victims are now camped in public buildings in Jannaret town. According to the survivors, they are in desperate need of food and other necessities.
The septuagenarian claimed he lost everything to the invasion, except the cloth on his body.
Musa, the MACBAN's secretary general, told WikkiTimes that thousands of Fulanis including women and children, were displaced from their settlements.
According to him, some displaced Fulanis who could not risk staying in the bush are currently camping in more than 15 displaced persons camps spread across Plateau and neighbouring Bauchi State.
Nearly 70 Fulanis were buried between April and May, the MACBAN's scribe said, estimating that 45 locals are still missing.
"We lost more than 3,951 houses that were burnt by the Mwaghavul youths," he alleged. "We lost more than 5,150 bags of maize, more than 79 motorcycles, more than 35 grinding machines, 15 pumping machines, 15 cars, more than 2,500 cattle, especially in Bulta, Duru, Kombun and Bwai and more than 3,500 cattle were stolen."
The Mwaghavuls also fingered the Fulanis for pillaging and destroying their livestock, pumping machines, and roofing.
Rahila Markus is one of the many displaced women from Murish village. She thought there would be peace after the April 14 attack that claimed her neighbour's husband. Unfortunately, the militias returned "in their large numbers" on May 17.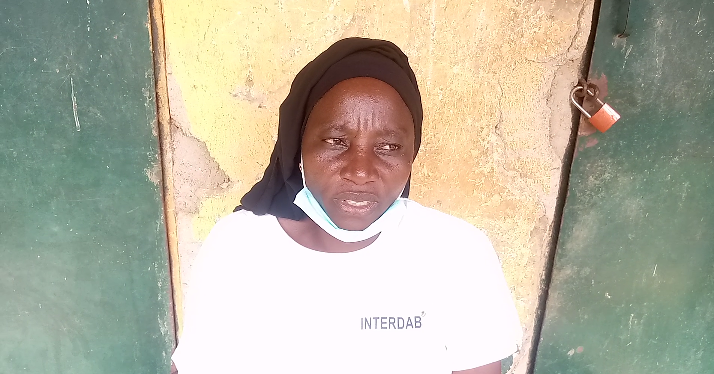 "We saw from afar how large they were, so we fled our homes," she narrated. "As we wandered around the bush trying to escape, we saw our houses in flames."
'WE'RE STILL IN TOUCH WITH OUR MWAGHAVUL NEIGHBOURS'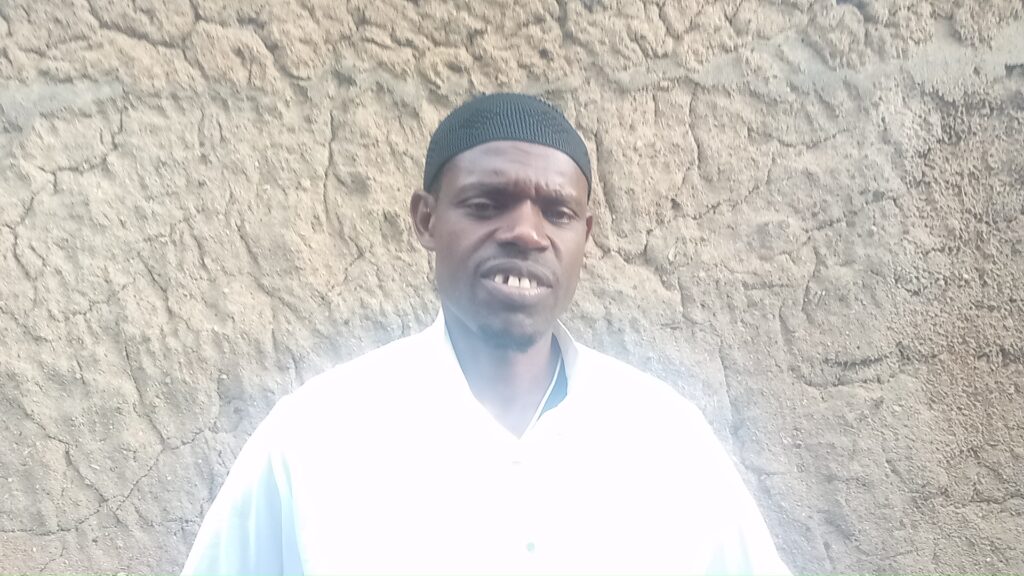 The conflict took on a different dimension in Ampang West community where the herders' lives and properties were protected by their Mwagavul neighbours. But this did not last long.
Haruna Hassan Abubakar, 35, fled his settlement in Ampang District after his aged father was killed by the Mwaghavul militias. He explained that the herders in his community were living in harmony with the Mwaghavul farmers "even when conflict-ravaged many communities in Mangu."
His Mwaghavul neighbours had assured him and his tribesmen that their lives and properties were safe, "but it appeared the situation was beyond them when the assailants invaded."
Haruna lost his father, Hassan Abubakar, his shelter, and got displaced in just a day.
"It happened unexpectedly," he told WikkiTimes. "On Saturday, July 8, we woke up with bad news from our neighbours in Kiran District and we were worried. The following morning, we experienced it. They invaded us, but many of them had fled their houses."
Abubakar's father died out of trust for his neighbours. His grieving son said the neighbours advised him to flee, "but my father reiterated the assurance earlier given to him."
Haruna said he is still in touch with some of his neighbours. "They console us and plead with us to bear with them," he said. "They told us the incident was beyond them."
Sa'idu Abubakar, another displaced herder from the community who is now camping in Bauchi State, corroborated Haruna, He told WikkiTimes they were attacked by Mwagavul people from other communities, "not our neighbours."
Abubakar and his family members, including some relatives numbering about 500, are camping at Nomadic Primary School Mararaban Liman Katagum, Bauchi, the capital of Bauchi State.
According to him, their Mwagavul neighbours in Ampang secretly put some of their Fulani relatives there to spare them from being lynched by Mwaghavul militias who invaded the community.
Bauchi College Extorts Students Through Multiple Payments, Fictitious Services
"They took my brother Garba and our father Ardo to their houses to avoid being killed by the attackers. In fact, these people (neighbours) saved many lives in our area," he said. "May God bless them."
Abubakar commended the gesture, saying they had lived peacefully with the other tribes in the community for decades.
"But they killed some of our family members and relatives across neighbouring communities," he muttered. "We can't figure out the exact number now because some relatives are still missing. We were just informed that the body of one of our missing family members was found somewhere."
"Fulani were butchered like animals, burnt alive, and their properties were looted and set ablaze," he continued. "We are now camping in Bauchi community here. We don't know anyone here, and we need help. We have aged victims with us, children, and sick persons."
Abubakar told WikkiTimes that life has been difficult since they moved to the camp in Bauchi State. He called on governments at all levels to help them with basic materials.
"We don't have food and shelter. We are totally stripped of everything."
BAUCHI SENATOR TO THE RESCUE
On Friday, July 14, Shehu Buba, a senator representing Bauchi South, assisted the victims with some basic materials.
"He helped us with mattresses, mats, mosquito nets, cooking materials and some foodstuffs," Abubakar told WikkiTimes. "We really appreciate him. We call on others to emulate him."
The displaced people in the camp outnumbered the materials brought, Abubakar said, adding that their needs increased on a daily basis.
He thanked the host community in Bauchi, calling on the state government to help them with "temporary houses" so they could allow the students of the host school to continue their classes.
OVERWHELMED SECURITY INTERVENTIONS
When the crisis first broke out on April 14, the police division in Mangu invited the leaders of both parties and reconciled them before releasing the bodies of Aaron and Haruna for burial.
But the reconciliation was unsuccessful. Instead, it was followed by a series of violent attacks. The Plateau State government would later impose a 24-hour curfew to mitigate reprisal following the surge in killings.
Survivors said the curfew with the support of special operation — Operation Hakorin Damisa [Leopard's Teeth] launched by the Nigerian Army, curtailed the unrest. They added that the killings are now done in backstairs.
"Sometimes, people are traced to their farms or their isolated settlements to kill them," Mutba Rilwanu Shehu, a 30-year-old displaced Mwaghavul in Mangu Halle, told WikkiTimes by phone on August 25.
Shehu is one of the survivors who fled Murish village and lost over 40 sheep in April.
When contacted to get a situation report, Alfred Alabo, spokesman for Plateau Police Command declined to comment. He said the command had not authorised him to speak.
This story is produced with support from Civic Media Lab