David Samuel, a Jigawa-based university dropout has been arrested by the police for forging a license to parade himself as a medical doctor.
The suspect who claimed to be a staff of Rasheed Shekoni Teaching Hospital Dutse, owns a pharmaceutical store, Shawai Medical Plus, in Sabuwar Takur, in Dutse the state capital.
The police said Samuel claimed to be a registered member of the Nigerian Medical Association (NMA) and a graduate of Usman Dan Fodiyo University, Sokoto.
SPECIAL REPORT: Victims of 2022 Flood in Jigawa Still Nurse Their Wounds — They Now Resort to Alternate Farming System
WikkiTimes learnt that the suspect using the forged documents was treating patients, prescribing medication and offering consultancy services to people even at their residential addresses.
Confirming the arrest to WikkiTimes, Shiisu Lawan Adamu, spokesman for Jigawa State Police Command spokesperson, said the fake Medical Doctor was arrested in a joint operation between the police and officers from the Department of State Security Service ( DSS).
"That on 4th July 2023 at about 1700hrs, The Jigawa State Police Command in collaboration with the Department of State Services (DSS) Jigawa State Command, acted on a tip-off and raided one pharmaceutical store quoted Shawai Medical Plus located along Mopol Base, Sabuwar Takur, Dutse metropolitan.
"During the raid, one David Samuel who claimed to be a Medical Doctor attached to Rasheed Shekoni Teaching Hospital, Dutse was apprehended," said Lawan.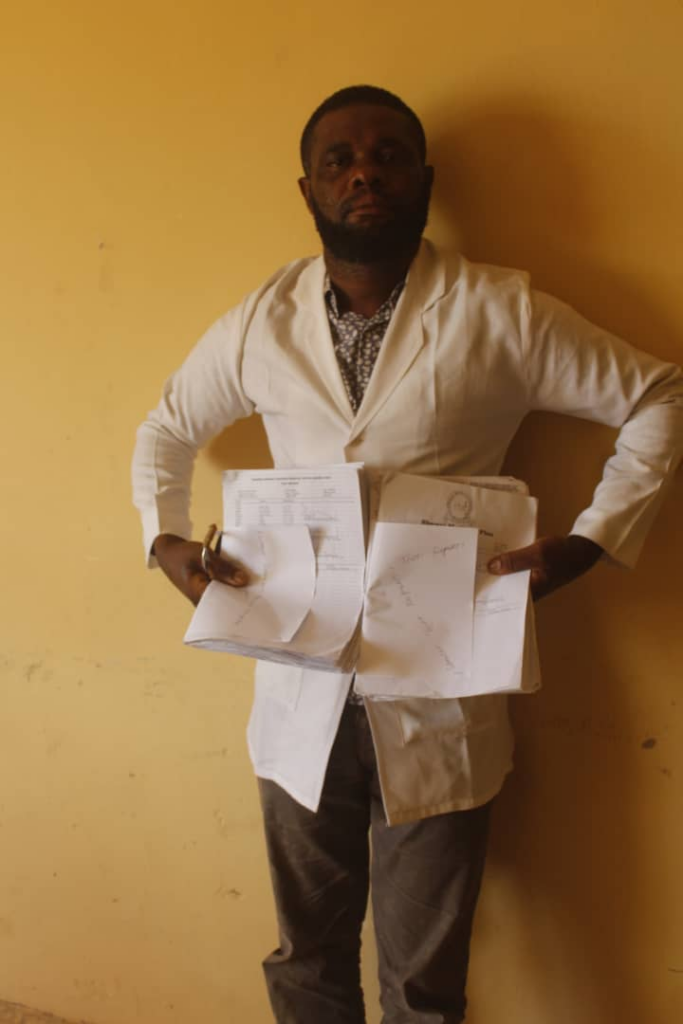 "The said impostor was arrested alongside many documents which include, a degree certificate from Usman Danfodiyo University Sokoto, an NYSC certificate, a membership medical certificate (NMA) etc.
"When interrogated, he confessed to having forged all the manuscripts found in his possession, pointing out that he was a university dropout from Usman Danfodiyo University, Sokoto State," he added.
Lawan said an investigation is in the process to apprehend the culprits involved and to find out where and how he forged all the documents, adding that the suspect will be charged to court for prosecution, upon completion of what he described as "a thorough investigation".