Kawu Malami, a graduate of Agricultural and Environmental Resources Engineering from University of Maiduguri (UNIMAID), came to the limelight of public sympathy after he was seen in pictures pushing a water truck for survival.
The Bauchi-born resident of Jalingo, the capital of Taraba State holds a third-class honour in his field of study.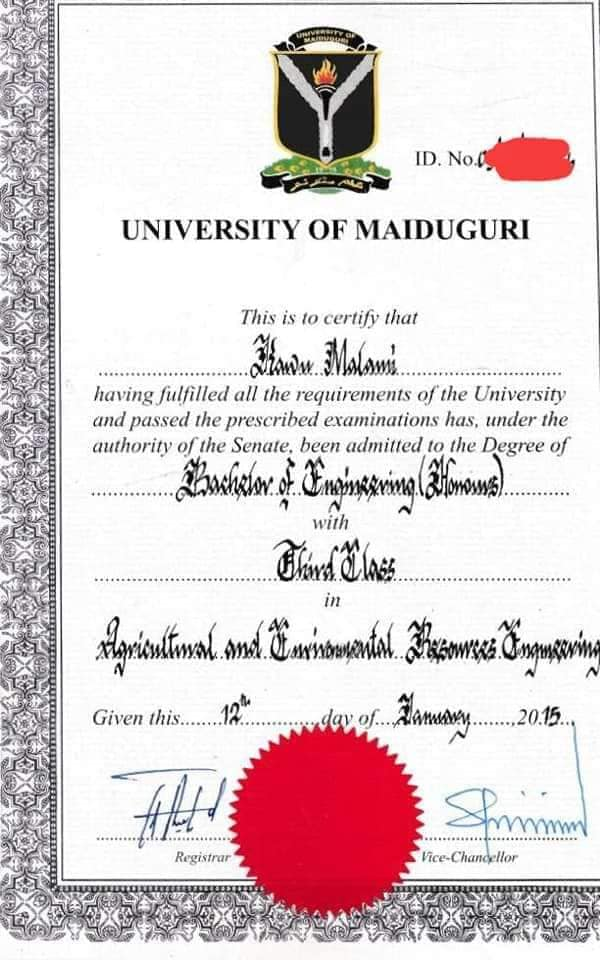 In 2001, Malami also bagged a professional certificate from National Teachers' Institute In Kaduna.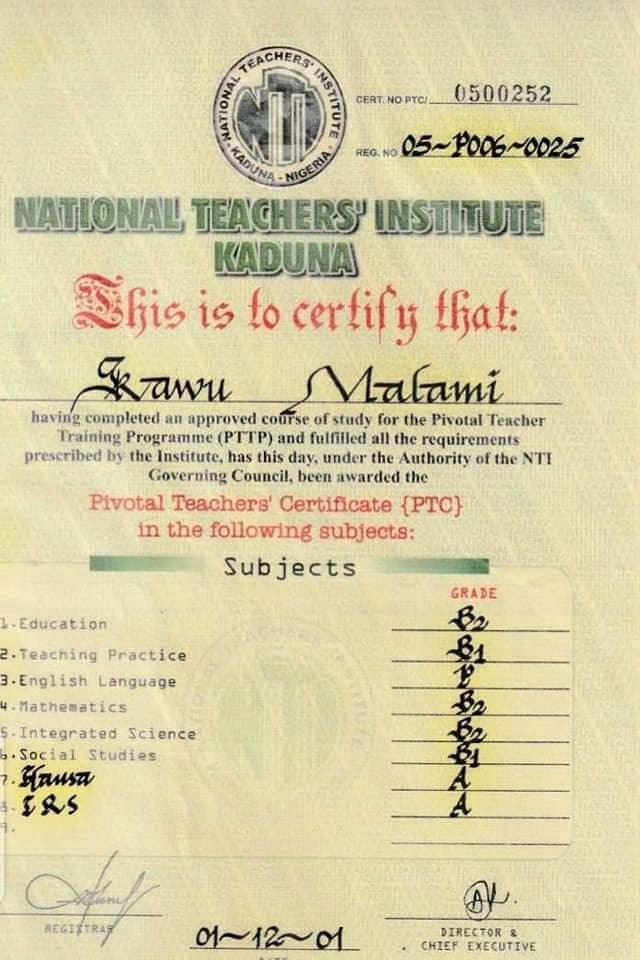 "My heart breaks into pieces after encountering the picture of my University coursemate circulating on social media as a water vendor despite being a graduate of Engineering from the prestigious University of Maiduguri a.k.a UNIMAID," writes Mustapha Gembu, Malami's college friend.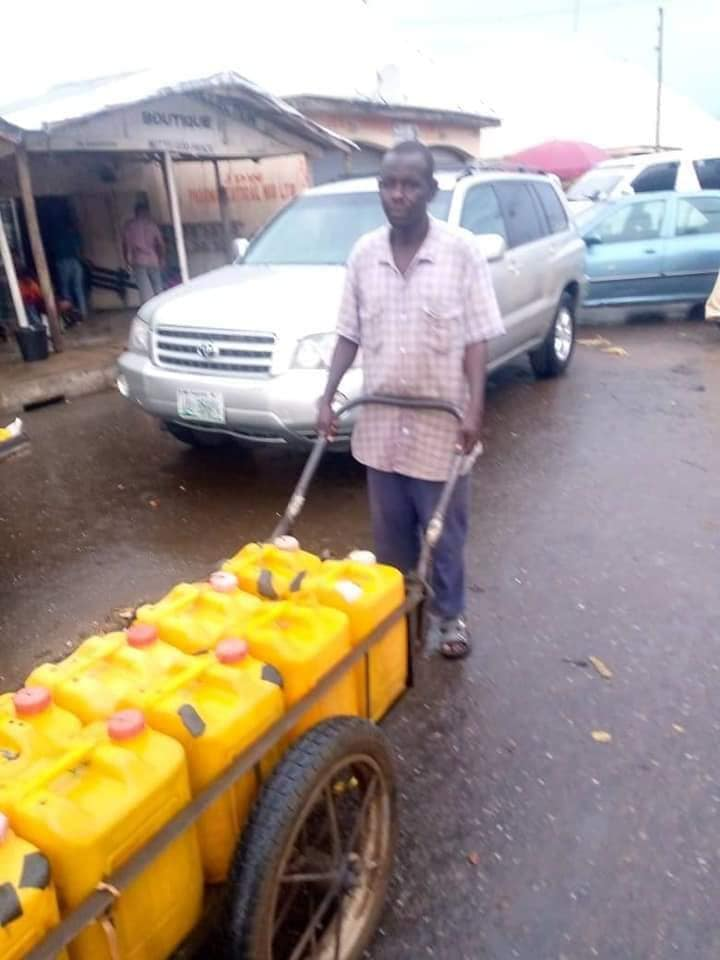 READ: Because Camels, Unlike Cows, Ease Farming, Bauchi Farmer Got One
"Despite myself battling to survive on the street of Abuja, I'm deeply touched with the situation of Mr. Kawu Malami currently scavenging on the streets of Jalingo, capital city of Taraba as a water vendor to earn a living," Gembu adds.
Gembu wished he could save his friend from the mess. "If I had the wherewithal, I would have called and given an automatic Job to Mr. Kawu Malami who had suffered so much to study engineering and then ended up as a street water vendor."
In addition, Gembu said, Malami is a "calm, gentle, religious and courteous man."
READ: Court Stops Bauchi Gov From Probing His Predecessors Through 'Unlawful' Committee
As a way of bringing succor to his friend, Gembu shared his account details and phone numbers for the kind hearted Nigerians who might want to help.
Fortunately, a Katsina north Senator, Babba Kaita in a facebook post, promised to assist Malami secure employment. This was after Gembu's post.
"This man has shown resilience and courage, he should forward his credentials to my office email" the post partly reads in Hausa.