President Muhammad Buhari has on Friday commissioned a Mosque built by Jama'atu Izalatul Bid'ah wa Iqamatus Sunnah JIBWIS from annual donations of animals skins and hides.
A remodeled multimillion Umar Bn Khattab Mosque edifice at JIBWIS Headquarters Utako, Abuja, was reconstructed largely from the donations of animal hides and skins collated nationwide as charity from the Muslim communities.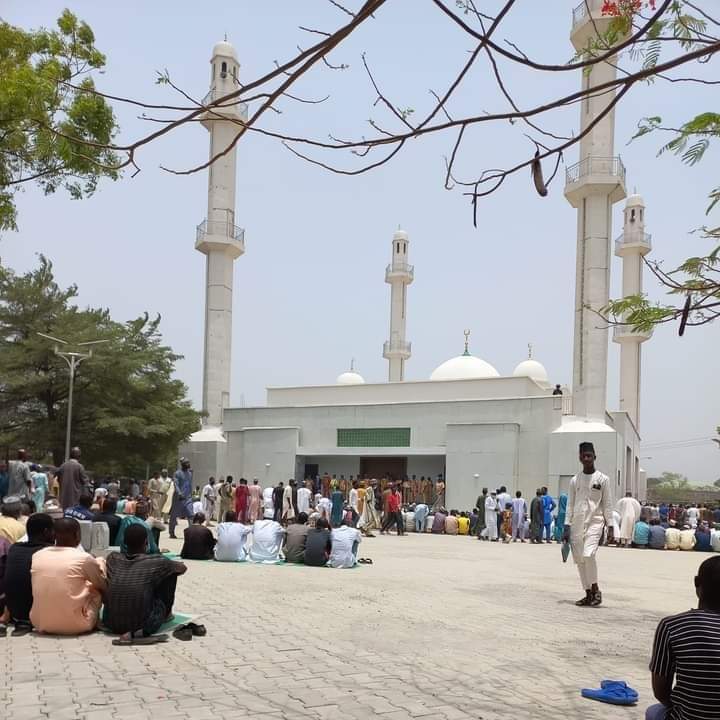 A statement shared by the National Chairman of the JIBWIS, Sheikh Abdullahi Bala Lau, commended President Buhari for attending and commissioning the mosque, adding that faithful and prayerful Nigerians can overcome the nation's challenges.
"We give gratitude to Almighty Allah who made it possible for Mr President and Commander in Chief of the Armed Forces, Federal Republic of Nigeria, His Excellency Muhammadu Buhari, GCFR to personally attend and commission our remodeled Umar Bn Khattab Mosque edifice at our National HQ, Utako, FCT, Abuja.
"The multimillion-naira mosque was reconstructed largely from annual donations of animal hides and skins collated nationwide as Sadaqah from the Muslim Ummah." The statement partly read.
Present at the commissioning ceremony are; His Eminence the Sultan of Sokoto Saad Abubakar III, Senate President Ahmad Lawal, Deputy Speaker, House of Representatives, and some of the Ministers, Governors and members of the National Assembly as well as other distinguished personalities.